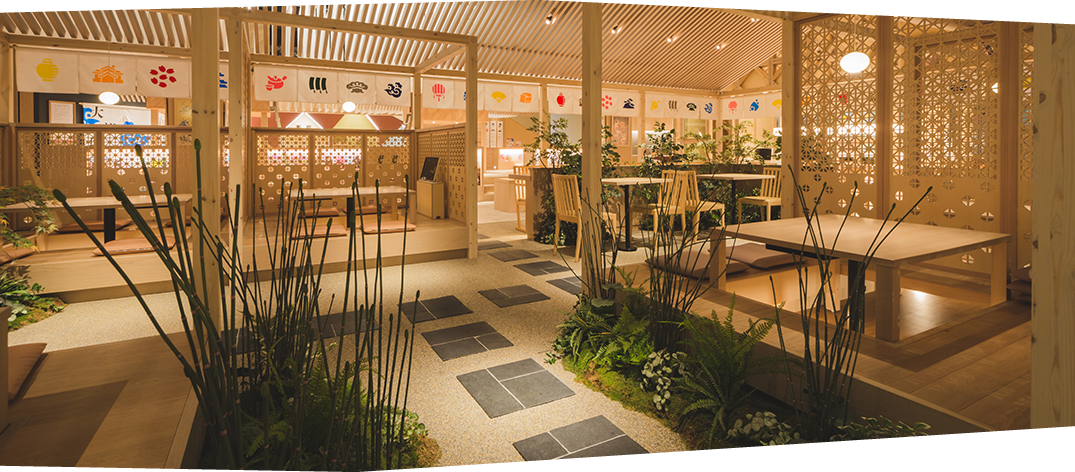 Local specialties and gourmet food
Kacho-Yugetsu creates unique flavors using special local ingredients.
Chefs spend great amounts of time and care to transform classic dishes into sumptuous cuisine.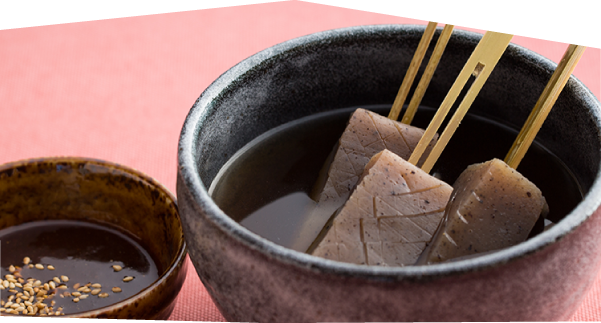 Konnyaku (devil's tongue jelly) skewers basted in Isegura miso
410yen
Isegura is a venerable brewery that has made miso in Yokkaichi City for five generations. The miso is made using unique techniques that have been handed down throughout generations. Isegura insists on making miso with superior richness and flavor.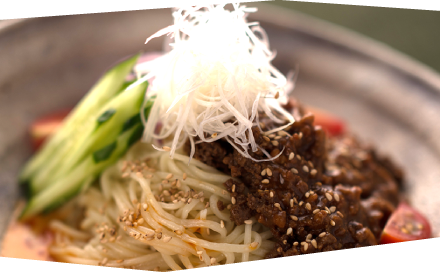 Special chilled Szechuan noodles
842yen
Founded in 1886, Kuki Sangyo has a long history as a dedicated manufacturer of sesame seed products. These Szechuan noodles use high-value sesame seeds which are made using traditional techniques for peace of mind.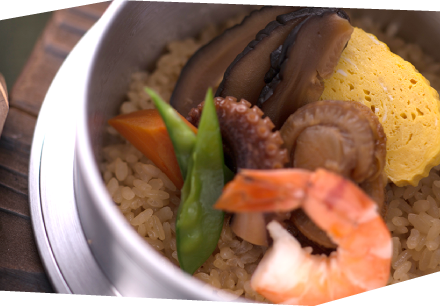 Seasonal mixed rice cooked in an iron pot
950yen
Enjoy rice which has been slowly steamed in order to lock in seasonal flavors.
Seasonal cuisine
Seafood procured from local ports has been carefully selected for seasonal freshness and quality.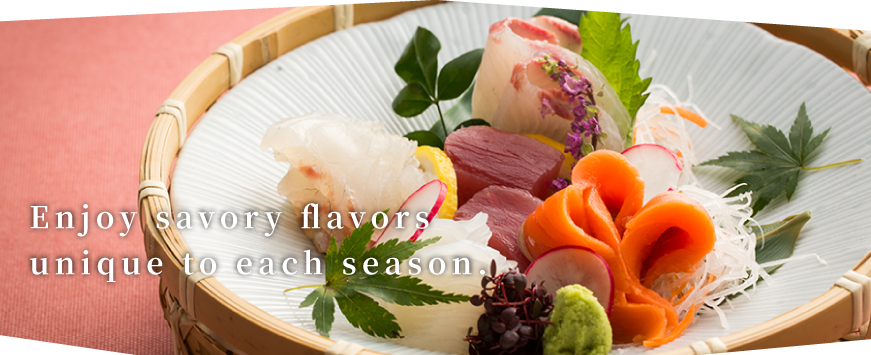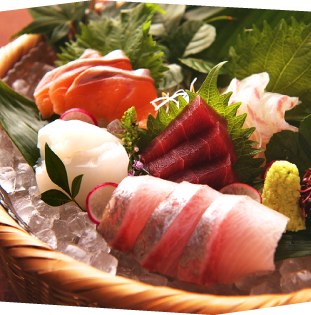 Assortment of five fresh fish
1,814yen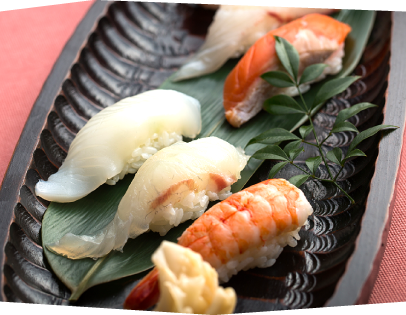 Assorted sushi
Three types: 518yen
Six types: 1,080yen
Soba and udon noodles
Our menu features a wide variety of soba noodles with sumptuous aroma and savory ingredients.
Also, our handmade udon noodles can be enjoyed both hot and cold.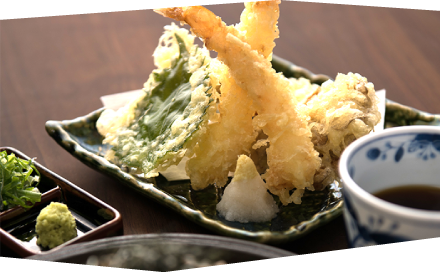 Zaru soba noodles with tempura
1,080yen
This scrumptious dish combines the mouthwatering aroma which is inherent to plain soba noodles and the light crunchiness of tempura.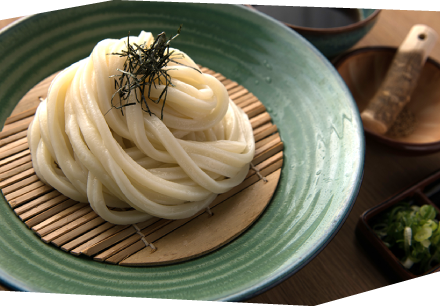 Zaru udon noodles
702yen
The refreshing texture of these noodles is unmatched.
COURSE
Kaiseki cuisine & set meals
Enjoy kaiseki (full course) cuisine spanning from nabe (hotpot) dishes to sweets.
Set meals feature a variety of our specialty side dishes.
*All prices include tax.